Aesthetic Medicine

Clinic of Aesthetic Medicine in Russia uses state-of-the-art technologies and techniques of cosmetic rejuvenation including:
Liposuction - a procedure that can help sculpt the body by the removal of excess body fat by suction with specialized surgical equipment, typically performed by a plastic surgeon.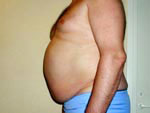 Before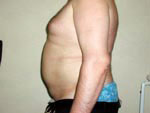 After
Hair Transplantation - is a surgical procedure used to treat baldness or hair loss.
Botox - one of the proven methods to eliminate wrinkles on forehead and areas around the eyes.

Before Botox

After Botox
Breast Augmentation - the goal of the operation is to increase the size and improve the contour of the breast.

Before Breast Augmentation

After Breast Augmentation
Breast Reduction - decreasing breast's size and correcting of its shape.
Gold Reinforcement - a procedure, that helps return youthfulness and resilience to the face and skin.

Before Gold Reinforcement

After Gold Reinforcement
Laser Dermabrasion - safe procedure for removing dead skin cells from the face and neck.

Before Laser Dermabrasion

After Laser Dermabrasion
Laser epilation (or laser hair removal) - the removal of unwanted hair from any part of the body.
A wide variety of services and products are designed for each patient on an individual basis. A personalized electronic card registers the result of each checkup, physicians' recommendations regarding rejuvenating treatments, courses of cosmetic treatment, and records the effects of each stage of treatment. This helps patients monitor their own progress. Since this profile is in electronic form, it can always be available for the patient to take along to clinics worldwide when traveling.
Plastic Surgery Vacations

7320 N Dreamy Draw Drive
Phoenix, Arizona 85020
(602) 553-8178
FAX (602) 468-1119

Contact Us



THIS PROGRAM IS THE SOLE PROPERTY OF PLASTIC SURGERY VACATIONS AND MAY NOT BE COPIED IN ANY WAY OR FORM WITHOUT EXPRESS PERMISSION FROM PLASTIC SURGERY VACATIONS.

© COPYRIGHT 1996-2022 - ALL RIGHTS RESERVED.